Almost all plastic is recyclable. Below are common household products that you may not be recycling—or may not even know you can recycle.
If you don't see a product here, then look on the bottom of the product for a recycling symbol. If you see it, it is recyclable. Always check with your local service provider to see what they accept. Click here to learn more about what this symbol means. Click on the images below to get more information.
Bottles
Soda and water bottles are typically made of plastic called polyethylene terephthalate or PET.  This plastic is recyclable into new bottles and many other manufactured products including carpeting.  There are billions that are already being recycled but there are billions more that need you to put them in the proper bin.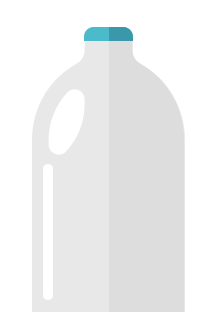 Milk Jugs
Typically a thicker form of plastic called High-Density Polyethylene. This plastic is also used in laundry detergent containers, toys, and plastic bags.
Shampoo Bottles
Typically a thicker form of plastic called High-Density Polyethylene, but also can be Polypropylene. Recycle with other plastics.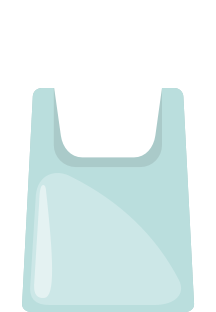 Sandwich & Grocery Bags
These products are often made from Low-Density Polyethylene. Other products include condiment bottles and cling wrap. This kind of plastic has been difficult to recycle in the past, but more and more companies are able to handle it. Many grocery stores have a way to return bags after you've used them.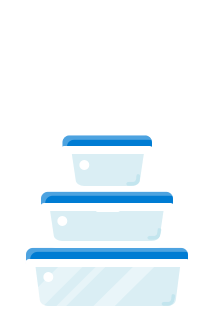 Tupperware
Containers such as tupperware and butter tubs are often made of material called polypropylene. Also commonly made with PP plastic are diapers, bottle tops, straws, and packing tape. While it is widely available to be recycled, only 3% of this kind of plastic is recycled in the US.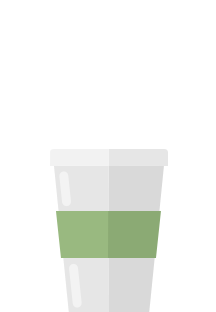 Polystyrene
Disposable cups and boxes are often made from a form of polystyrene, also called styrofoam. It is also used as insulation and packing peanuts. Check with your local service provider to see if they accept it, or consider reusing it.
If you see this image on the label or on the container, you can recycle it.